Aplikasi Android Loker Penyimpanan Keyless Berbayar pada Stasiun MRT (Mass Rapid Transportation) Kota Jakarta
Abstract
MRT or Mass Rapid Transportation is one of the transportation services built to overcome congestion in Jakarta. The main purpose of the construction of the MRT is to provide convenience for the community in an effort to increase mobility that is reliable, comfortable and affordable. The increasing number of people who use this transportation, of course, must go hand in hand with supporting facilities in daily activities, one of which is safe storage of goods. As a solution to these problems, it is necessary to design a system that can provide storage in the form of an efficient and safe locker, namely a Paid Keyless Storage Locker at the Jakarta City MRT Station. This system consists of lockers and applications that are connected to each other. This app is integrated with the Firebase Realtime Database as a connection between the app and the locker. The function of the application is where the user places an order for a locker based on the desired station location and to open the locker. as a processing tool according to the choice of time and determine the locker used with the QR code payment that appears on the application to the ESP 32-CAM which functions as a function. The tests carried out for this application are tests that refer to the ISO 25010 standard with aspects of functional suitability, compatibility, portability, performance efficiency, and usability. The results of testing aspects of functional suitability, compatibility, and portability get 100% feasibility presentation results. Then for the performance efficiency aspect, it was carried out on two devices with CPU (Central Processing Unit) performance results of 9.973% and 1.58% and memory performance results of 128,521 MB and 61,199 MB. The last test, namely the usability aspect, showed that from the ten-point questionnaire distributed to the respondents to get the results, eight points were very feasible and two questionnaire points were feasible.
Keywords: MRT, Application, Database, QR code, ISO 205010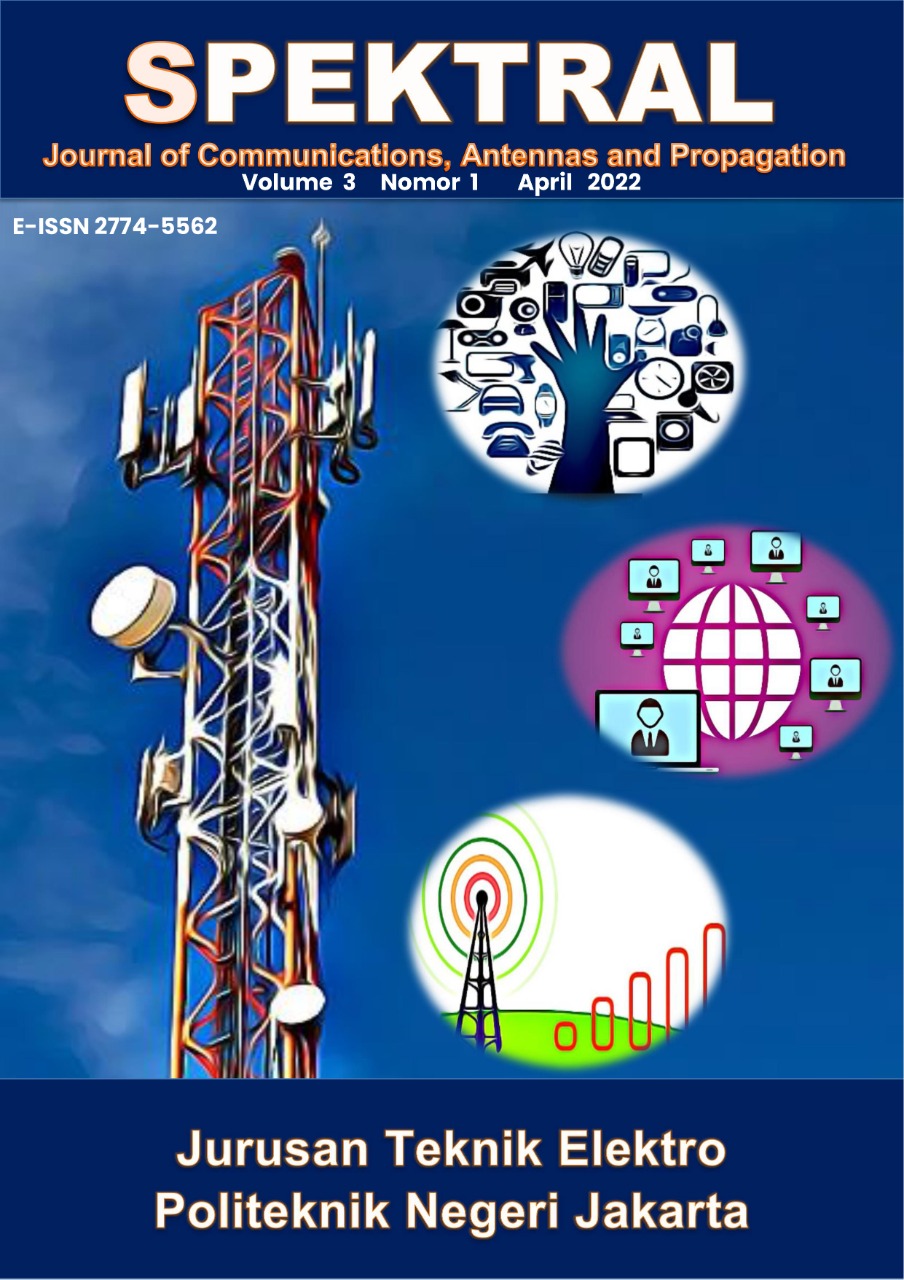 Downloads
How to Cite
[1]
H. . Bhatara Dimas Arief and V. Frendiana, "Aplikasi Android Loker Penyimpanan Keyless Berbayar pada Stasiun MRT (Mass Rapid Transportation) Kota Jakarta", Spektral, vol. 3, no. 1, pp. 111–118, Apr. 2022.