IMPLEMENTASI INTRUSION DETECTION SYSTEM (IDS) SURICATA DAN MANAGEMENT LOG ELK STACK UNTUK PENDETEKSIAN KEGIATAN MINING
Keywords:
IDS, Suricata, Mining, ELK
Abstract
IDS (Intrusion Detection System) merupakan salah satu metode keamanan jaringan komputer yang ingin melindung komputer dalam sebuah jaringan. Pada penelitian ini dibuat implementasi sistem IDS menggunakan Suricata dan management log ELK Stack. Dimana Suricata merupakan salah satu IDS engine yang mempunyai kelebihan lebih mudah dalam konfigurasi rules dan management log ELK Stack dapat mempermudah dalam monitoring keamanan jaringan. Pengujian dan analisis dilakukan terhadap implementasi sistem IDS Suricata dan management log ELK Stack, meliputi Funcional Test, Response Time, Detection Rate, dan memory usage akibat kegiatan web mining.  Suricata berhasil mendeteksi terhadap serangan dan juga kegiatan web mining serta menampilkannya pada interface berbasis Web ELK Stack.
Kata Kuncis: IDS, Suricata, ELK Stack, Mining
Downloads
Download data is not yet available.
References
A. Ahmad Sharifi, B. Akram Noorollahi, and Farnoosh Farokhmanesh. 2014. "Intrusion Detection and Prevention Systems (IDPS) and Security Issues ." IJCSNS International Journal of Computer Science and Network Security 80-84.
Eldow, Okasha, Prashant Chauhan, Punit Lalwani, and M.B.Potdar. 2016. "COMPUTER NETWORK SECURITY IDS TOOLS AND TECHNIQUES (SNORT/SURICATA) ." International Journal of Scientific and Research Publications 6 (1): 593-597.
Harni Yusnidar, Jasni Mohamad. 2018. "VISUALIZING WEB SERVER LOGS INSIGHTS WITH ELASTIC STACK- A CASE STUDY OF UMMAIL'S ACCESS LOGS." Malaysian Journal of Compuitng 37-53.
Shah Khadafi, Budanis Dwi Meilani, Samsul Arifin. 2017. "SISTEM KEAMANAN OPEN CLOUD COMPUTING MENGGUNAKAN IDS
Sofyan Hadi, Anang Sularsa, S.T., M.T. , Periyadi, S.T., M.T. 2016. "Implementasi Network Intrusion Detection System pada Sistem Smart Identification ." e-Proceeding of Applied 1171-1176.
Ankaa, Dimaz. 2018. BITCOIN MINING DAN CRYPTOCURRENCY LAINNYA. Jakarta: Jasakom.
Edwin Mandala, Baibul Tujni. 2017. "ANALISIS KEAMANAN JARINGAN INTERNET (WIFI) DARI SERANGAN PAKET DATA SNIFING DI UNIVERSITAS MUHAMMADIYAH PALEMBANG." Jurnal Stikom 1-7.
Bilal Maqbool, Prof.MA.A.Peer. 2012. "INTRUSION DETECTION AND PREVENTION SYSTEM: CLASSIFICATION AND REVIEW." ARPN Journal of Science and Technology 661-675.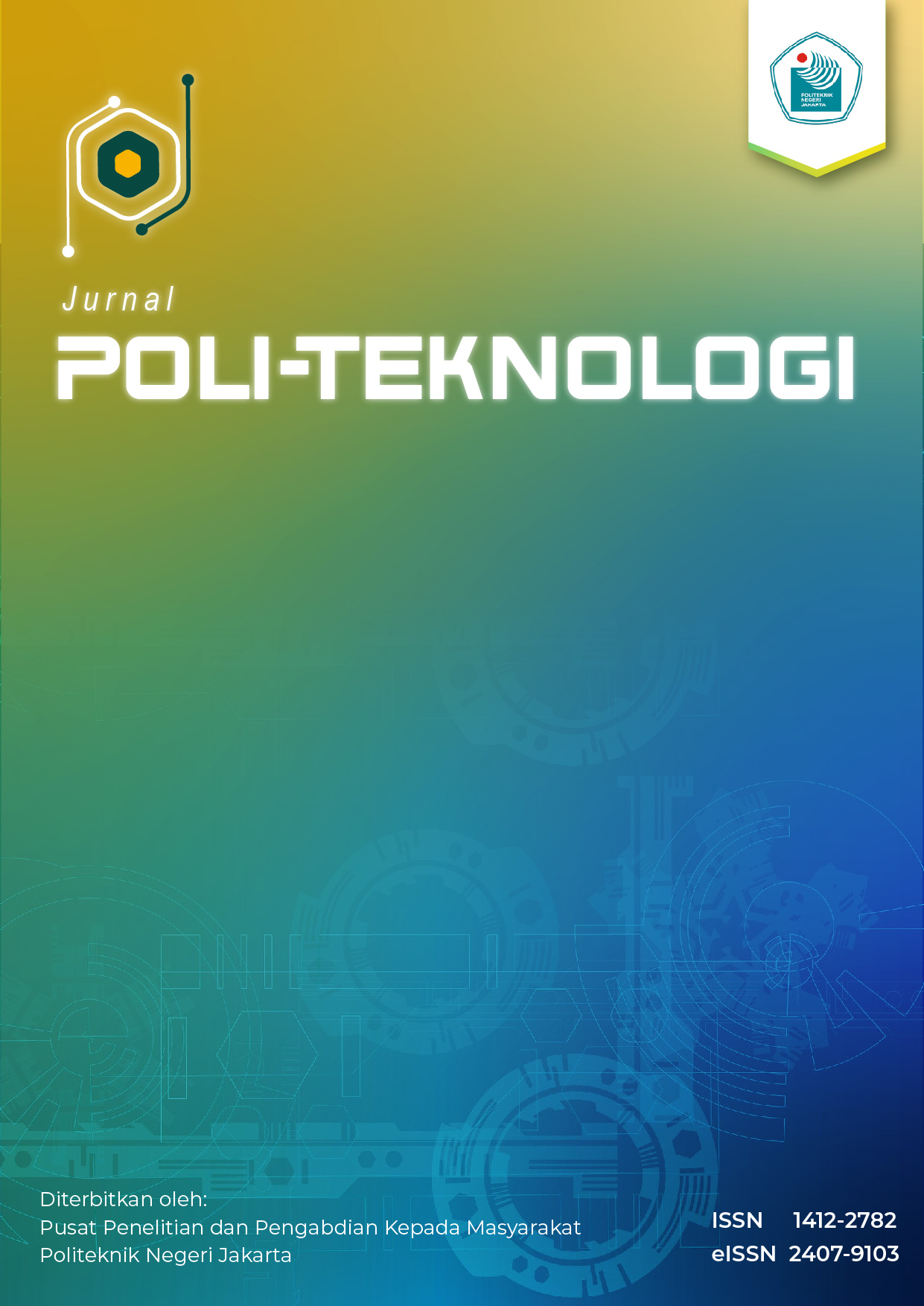 Downloads
How to Cite
Zain, A. R., Oktivasari, P. ., Fauzi Soelaiman, N., & Watsiqul Umam, . F. (2023). IMPLEMENTASI INTRUSION DETECTION SYSTEM (IDS) SURICATA DAN MANAGEMENT LOG ELK STACK UNTUK PENDETEKSIAN KEGIATAN MINING. Jurnal Poli-Teknologi, 22(1), 23–29. https://doi.org/10.32722/pt.v22i1.4974
License
Copyright (c) 2023 Ayu Rosyida Zain, Prihatin Oktivasari, Nur Fauzi Soelaiman, Faiz Watsiqul Umam (Author)
This work is licensed under a Creative Commons Attribution-ShareAlike 4.0 International License.