PENGETAHUAN, PERSEPSI DAN PERILAKU MAHASISWA PROGRAM STUDI AKUNTANSI ATAS IMPLEMENTASI REVOLUSI INDUSTRI 4.0
Keywords:
IR 4.0., Knowledge, Perception, Behavior, Accountant
Abstract
Many literatures stated that the implementation of Industrial Revolution (IR) 4.0 have a significant impact on the development of accounting and challenging for the accountant's task in the future. This study aims to explore of knowledge, perceptions and behavior of accounting students on the implementation of IR 4.0. The students as a prospective accountants should have competencies on the implementation of IR 4.0. This study uses a qualitative descriptive approach with data collection method by using questionnaires which are categorized into knowledge, perception and behavior statements. We have distributed 105 questionnaires to the students who are currently pursuing the last semester of Diploma (D3) and Bachelor (D4) of accounting program of Politeknik Negeri Jakarta. There are 87 accounting students had participated in the study. Our findings show that 93% of respondents have knowledge of the latest developments regarding IR 4.0 with their implications for the development of accounting science. It is proven statistically and significantly that accounting students (D3 and D4) have different perceptions regarding IR 4.0 while it is not proven of behavior. The result have a consistent number of mean (by SPSS) for variables perception and behavior. Show that students have adequate perception and behavior related to the development of IR 4.0.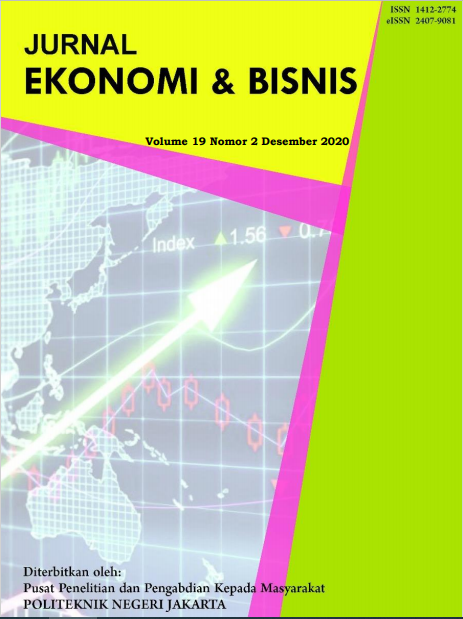 Downloads
License